Plastic Collapsible Bulk Containers
KW Materials Handling has the largest selection of used collapsible bulk boxes. Collapsible bulk containers are used primarily for storage, protection, work in process, and distribution throughout the automotive, food, electronics, aerospace, communications, appliances, and logistics industries.  KW Materials Handling has a container specifically for your handling requirements. We can supply new or used collapsible bulk containers based on your application and budget. 

  At KW Materials Handling we can supply whatever quantity you require whether it's a few to free up some room at the shop, or trailer load quantities to keep your manufacturing line or distribution centre flowing. 
We offer quantity discounts.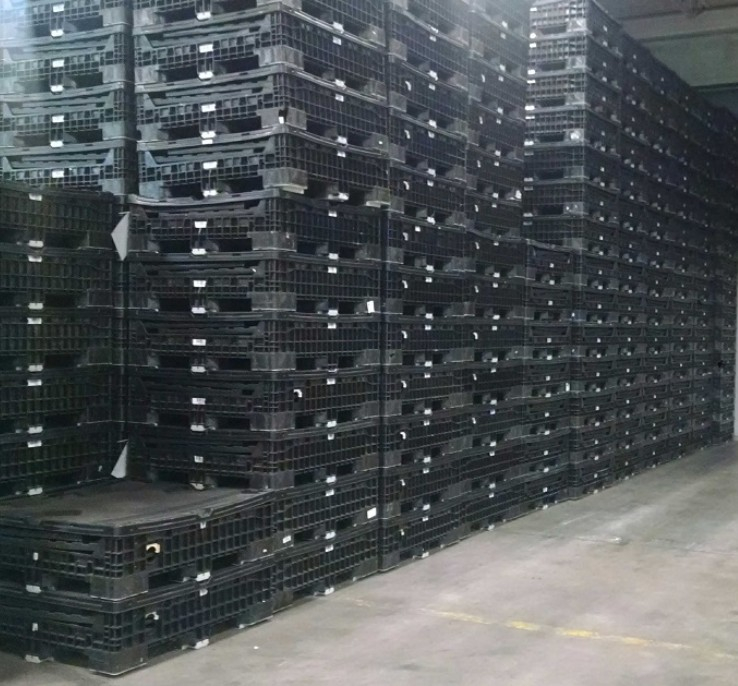 Bulk containers are primarily made of HDPE which is injection molded with a blowing agent or high pressure gas to create structural foam, making them extremely durable and long lasting.  This process lends itself to superior impact resistance, consistent surface finish, parts are impervious to the elements, and are also recyclable and returnable for supply chain cost effectiveness. Depending on the particular container, and manufacturer, our containers have load capacities of anywhere from 1,500 to 2,500 pounds.