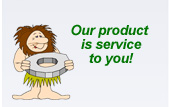 Here are some of our satisfied customers...


Coca-Cola Ltd


Staples


Hostess Frito-Lay


The Beer Store


Ideal Supply Co. Ltd.


Flanagan Foodservice


Region of Waterloo


Grand River Transit


Sears Canada


Economical Insurance


New Orleans Pizza


Automation Tooling Systems ( A.T.S. )


Sleeman's Brewery


Fastenal


Habitat For Humanity


Grand River Hospital


Canadian Tire


MarineLand


Health Canada


Magna International Inc


Tim Hortons


Hydro One


Subway



Selective racking is the cheapest, most economical storage solution. This style of racking is readily available and can free up your valuable floor space.
Operational Considerations:
Advantageous for high SKU counts, with pallet in / pallet out or pallet in / case out movements.
Excellent selectivity - every pallet has a facing.
Flexible - no specialized lift trucks required.
Maintains FIFO ( First in, First out ).
Space Savings:
Considerable savings over floor stacking.
More space intensive than other systems.
Cost per pallet position:
Approximately $52.00 to $88.00