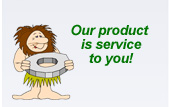 Here are some of our satisfied customers...


Coca-Cola Ltd


Staples


Hostess Frito-Lay


The Beer Store


Ideal Supply Co. Ltd.


Flanagan Foodservice


Region of Waterloo


Grand River Transit


Sears Canada


Economical Insurance


New Orleans Pizza


Automation Tooling Systems ( A.T.S. )


Sleeman's Brewery


Fastenal


Habitat For Humanity


Grand River Hospital


Canadian Tire


MarineLand


Health Canada


Magna International Inc


Tim Hortons


Hydro One


Subway



Let KW Materials Handling maximize your space with a mezzanine or structural storage platform. We have designed, supplied and installed mezzanines throughout Ontario. Call today and we can give you a budget price. We have helped companies nearly double their space without a costly expansion or moving to a new facility. Take advantage of your unused space.