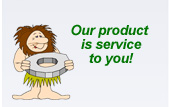 Here are some of our satisfied customers...


Coca-Cola Ltd


Staples


Hostess Frito-Lay


The Beer Store


Ideal Supply Co. Ltd.


Flanagan Foodservice


Region of Waterloo


Grand River Transit


Sears Canada


Economical Insurance


New Orleans Pizza


Automation Tooling Systems ( A.T.S. )


Sleeman's Brewery


Fastenal


Habitat For Humanity


Grand River Hospital


Canadian Tire


MarineLand


Health Canada


Magna International Inc


Tim Hortons


Hydro One


Subway



Bolt-together shelving is the most economical solution for your storage needs. Standard sizes of shelves are 3' or 4' wide and depths are 12", 18" and 24" deep. Galvanized or painted are the standard finishes. Slotted angle posts are used for uprights and come in standard lengths of 6', 7', 8', 10' and 12'. For heavy duty applications such as building workbenches, stands or wide span shelving, we offer a 1 1/2" x 2 1/2" wide version. Standard finish is painted grey enamel. There are many accessories which include dividers, gussets and bracing for added strength and rigidity, shelf clips for quicker installation, plastic feet to protect flooring and bolts & nuts to assemble. We stock new and used to meet your budget.