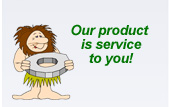 Here are some of our satisfied customers...


Coca-Cola Ltd


Staples


Hostess Frito-Lay


The Beer Store


Ideal Supply Co. Ltd.


Flanagan Foodservice


Region of Waterloo


Grand River Transit


Sears Canada


Economical Insurance


New Orleans Pizza


Automation Tooling Systems ( A.T.S. )


Sleeman's Brewery


Fastenal


Habitat For Humanity


Grand River Hospital


Canadian Tire


MarineLand


Health Canada


Magna International Inc


Tim Hortons


Hydro One


Subway



KW MATERIALS IS PROUD TO INTRODUCE KWIK-STOR, OUR NEW SELF-CONTAINED, WEATHER PROOF, PORTABLE, COLLAPSIBLE STORAGE UNIT THAT PROVIDES SECURE STORAGE WHEN AND WHERE NEEDED.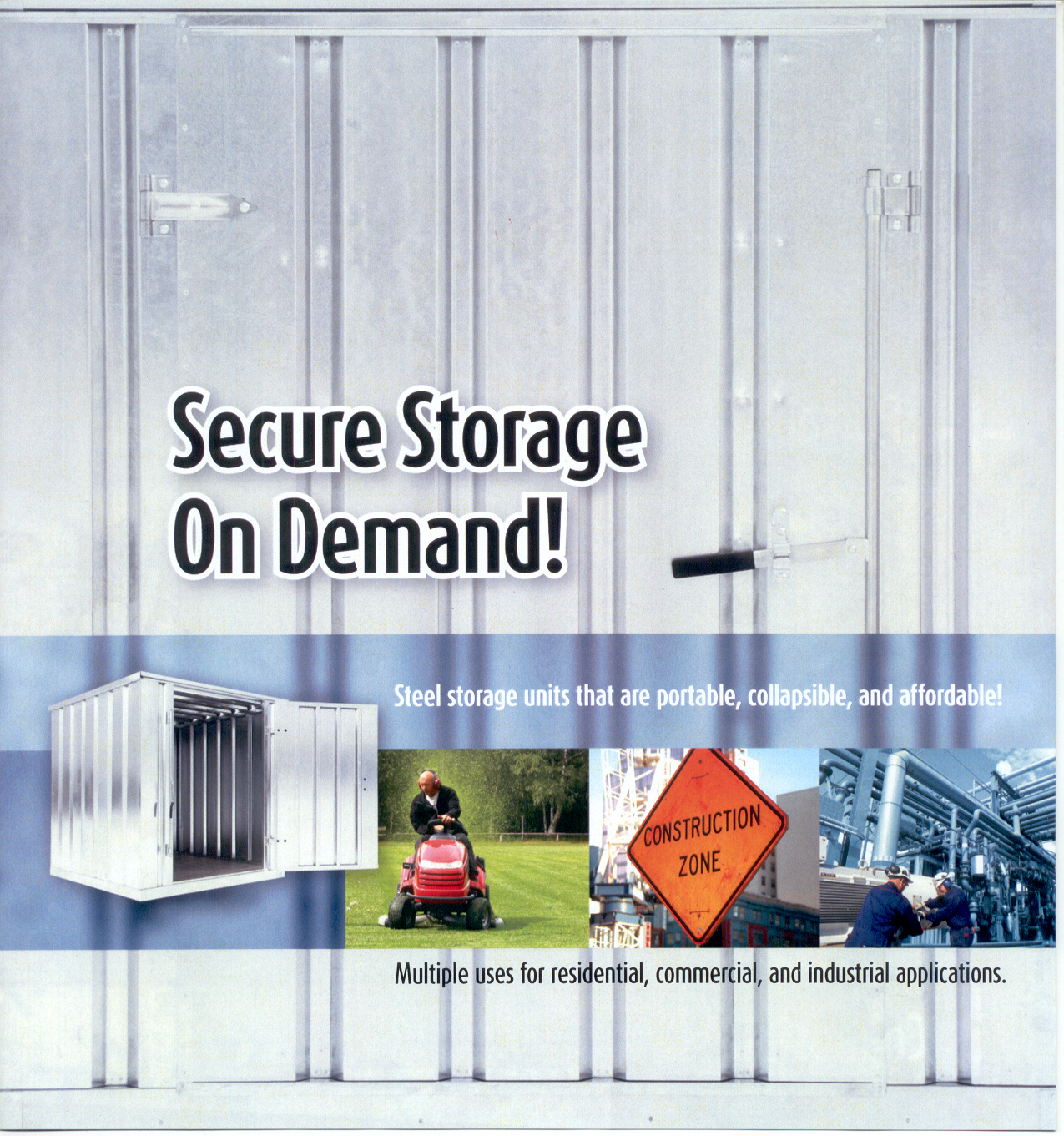 Specifications: (listed in inches)
Exterior: 81 x 86 x 87.5
Interior: 75.5 x 80.5 x 78
Door opening: 50 x 76.5
Weight: 700 lbs.
Ship Dimensions: 42 x 88 x 88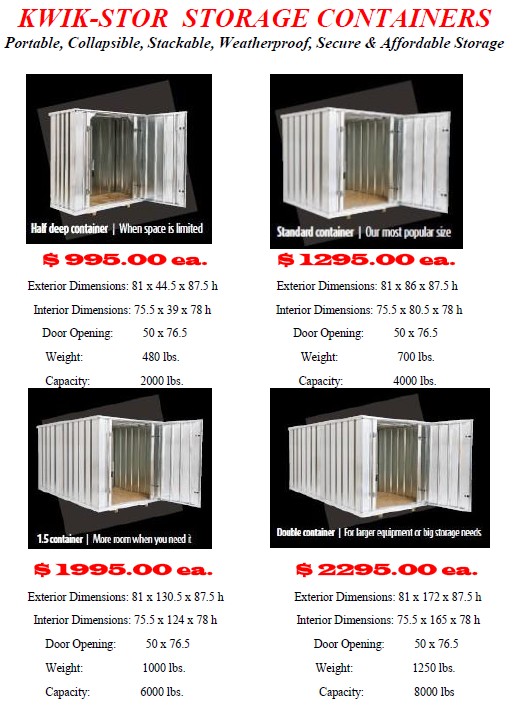 Do you need additional space to store excess inventory or to keep valuable equipment or supplies secure? Are you in the construction industry, getting ready to sell your house, or just spring-cleaning? Have you discovered that you do not have room for all those things that you would like to keep? Is your current storage method too small and your garage filled to the brim?
Don't panic! KW Materials offers convenient, economical and secure portable storage containers, for all those items that you might not want now, but would need later. KWIK-STOR offers a perfect solution to cluttered personal and business lives.

Whether you're looking to store just a few items, or put most of your possessions in a safe place for a few weeks, months or years, our portable weather protected storage containers allow you to secure your possessions, where and when you want them!

KWIK-STOR containers are manufactured in one size and can be linked end to end at any time after initial assembly to create a larger storage space. Their portable nature means that they can easily be moved with a forklift or returned to flat-pack form for storage or to re-build in a different location. Single containers can be moved with up to 2000 lbs. inside!

Once assembled, the fully galvanised steel KWIK-STOR container units are remarkably robust, with a heavy-duty lever and hasp and a high security bar lock with tamper proof fasteners that will deter the most determined thief. Assembly of the container is simple and can be carried out by anyone with basic DIY abilities. The components are light enough to be carried by two people and small enough to fit through a standard man door. Not only are these containers designed for long life, they are also designed with simple transportation in mind.



KWIK-STOR Container Features:
Man-Movable - components can be moved by hand - No lifting gear or cranes required.
Portable - dismantles back into flat-pack form quickly.
Modular - additional units can be added back to back at any time.
Complete - everything required for assembly is in the kit.
Secure – superior heavy-duty lever and hasp along with high security bar lock and tamperproof fasteners.
Simple Assembly - Complete instructions included.
Versatile - once erected, it can be lifted with a fork-lift and moved easily – even with 2,000 lbs. of contents!
Canadian Made



Product Design:
Ships in a knockdown size to save cost
Interior clearance allows for ease of movement
Provides secure and lockable outdoor storage
Can be moved with a forklift with up to 2000 lbs. of contents
Replacement parts can be shipped within days if the storage unit gets damaged.
Container Finishes
Galvanised - Zinc coated finish ensures a long maintenance free life. Also available in a "paintable" galvanized finish.
Container Usage Options:
Construction Sites
School Playgrounds
Farm Yards
Parks
Local Authorities
Highways
Military Usage
Gardens
Landscapers
Sports Fields
Golf Courses
Conservation Areas
Equipment Stores
Workshops
Self Storage