ONTARIO'S MOST COMPLETE INDUSTRIAL SUPPLY COMPANY. KW MATERIALS HANDLING STOCKS REDI-RACK STYLE PALLET RACKING AS WELL AS SHELVING, STORAGE EQUIPMENT, SAFETY SUPPLIES & MATERIAL HANDLING EQUIPMENT. WE STOCK NEW AND USED EQUIPMENT AND HAVE OVER 200,000 DIFFERENT PRODUCTS. OUR ONLINE FULL COLOUR CATALOGUE HAS OVER 220 PAGES OF PRODUCT AND WE WOULD BE HAPPY TO MAIL YOU A HARD COPY IF YOU WISH.


WANTED KW MATERIALS PAYS TOP DOLLAR FOR YOUR USED EQUIPMENT.
CLICK HERE TO LET US KNOW WHAT YOU ARE INTERESTED IN SELLING.
INTRODUCING KWIK STORE... PORTABLE, SECURE, WEATHERPROOF STORAGE CONTAINERS
WATCH ON


PALLET LOCKER... OUR REVOLUTIONARY NEW STORAGE CONTAINER WILL CHANGE THE WAY YOU TRANSPORT AND STORE YOUR PRODUCT. PALLET LOCKER IS THE PERFECT SOLUTION WHEN YOU NEED ECONOMICAL, SECURE STORAGE. NOTHING IS SAFER FOR EXPENSIVE PRODUCT OR YOUR SENSITIVE DOCUMENTS. CLICK ON THE PALLET LOCKER FOR MORE INFORMATION


WATCH ON

USED RACKING NOW AVAILABLE!!!
ONTARIO'S LARGEST DEALER OF USED RACKING AND SHELVING.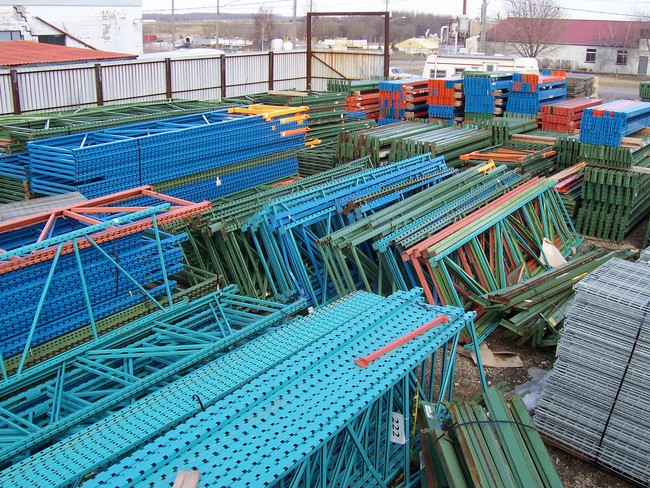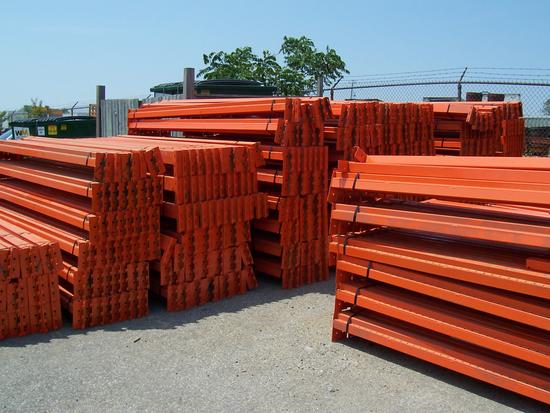 USED PALLET RACKING NOW AVAILABLE!!!
130 - 42" X 12' REDI-RACK END FRAMES
245 - 42" X 18' REDI-RACK END FRAMES

1224 - 96" X 4" R/R BEAMS
140 - 42" X 18' TEARDROP END FRAMES

812 - 96" X 4" TEARDROP BEAMS
90 - 42" X 22' CUBIC END FRAMES

700 - 96" X 4" CUBIC BEAMS
1400 - 42" CUBIC SAFETY BARS
USED SHELVING NOW AVAILABLE!!!
12" X 36" METALWARE SHELVES
18" X 36" METALWARE SHELVES

18" X 48" METALWARE SHELVES
24" X 48" METALWARE SHELVES

18" X 36" DEXION SHELVES
24" X 48" TRIPLE-A SHELVES
USED STACKING WIRE BASKETS
34.5" X 40.5" X 29"HIGH - 2 DROP GATES

HUNDREDS AVAILABLE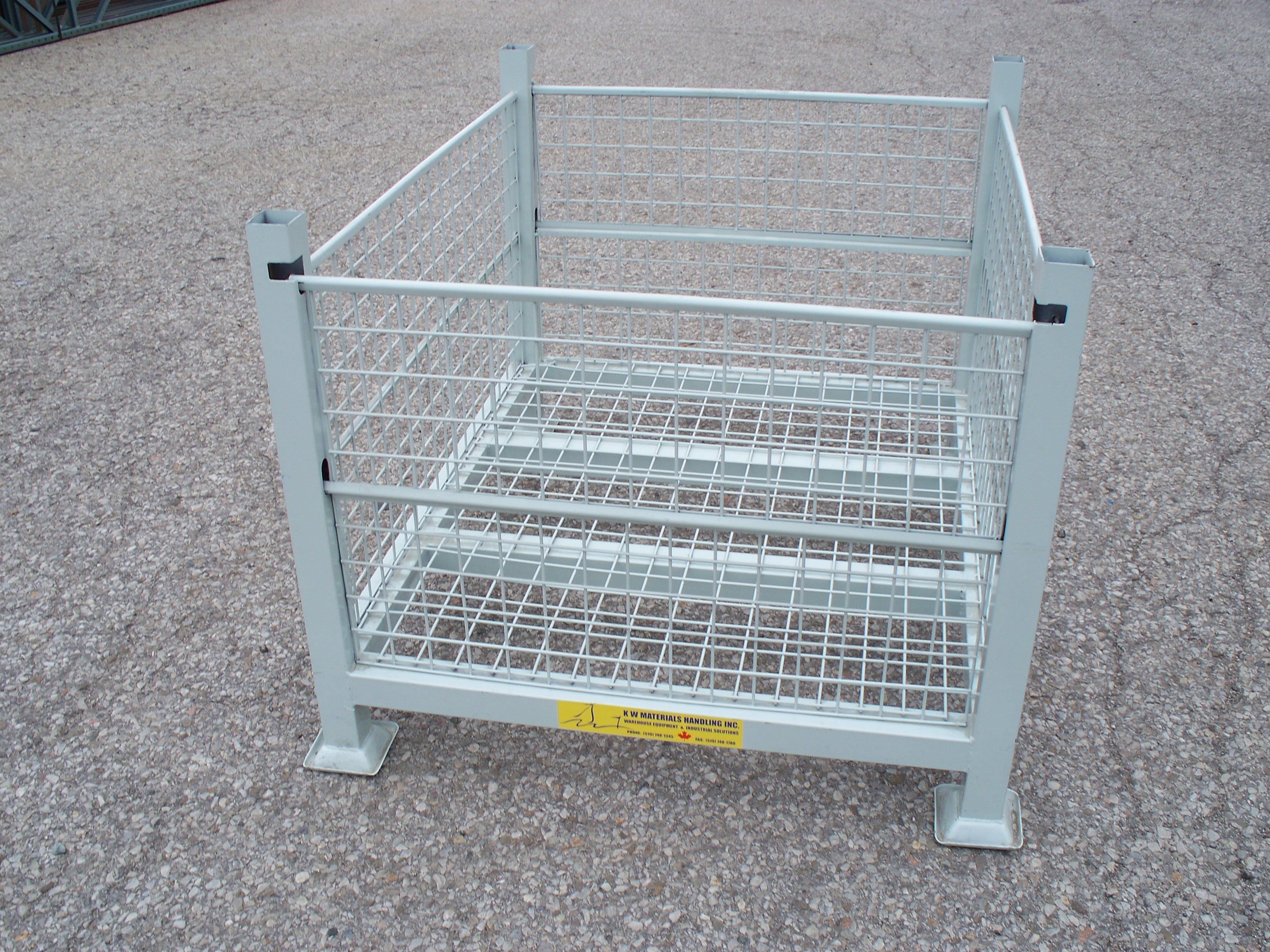 QUANTITY DISCOUNTS AVAILABLE

KW Materials Handling is Ontario's source for used wire baskets, automotive containers and steel parts bins. Please click the bin below to view our current inventory.
ALL USED REDI-RACK PALLET RACKING IS IN EXCELLENT CONDITION AND READY FOR IMMEDIATE SHIPMENT.
KW MATERIALS HANDLING ALWAYS HAS A LARGE SELECTION OF USED RACKING, SHELVING, WAREHOUSE AND INDUSTRIAL EQUIPMENT AVAILABLE. SAVE UP TO 50% OFF THE COST OF NEW. CALL TODAY TO INQUIRE.